HELLO AGAIN!!  Welcome to hour 9!  Are you snacking?  Having some water?  Kicking everyone in your house out to the movies or something so you can have some FREAKING PEACE AND QUIET FOR ONCE JEEZ.  Ahem.
This hour is all about color.  Or lack thereof.  Welcome to the Monochrome Zone!
Spooooooky.
You can do black and white, too, if it turns your crank!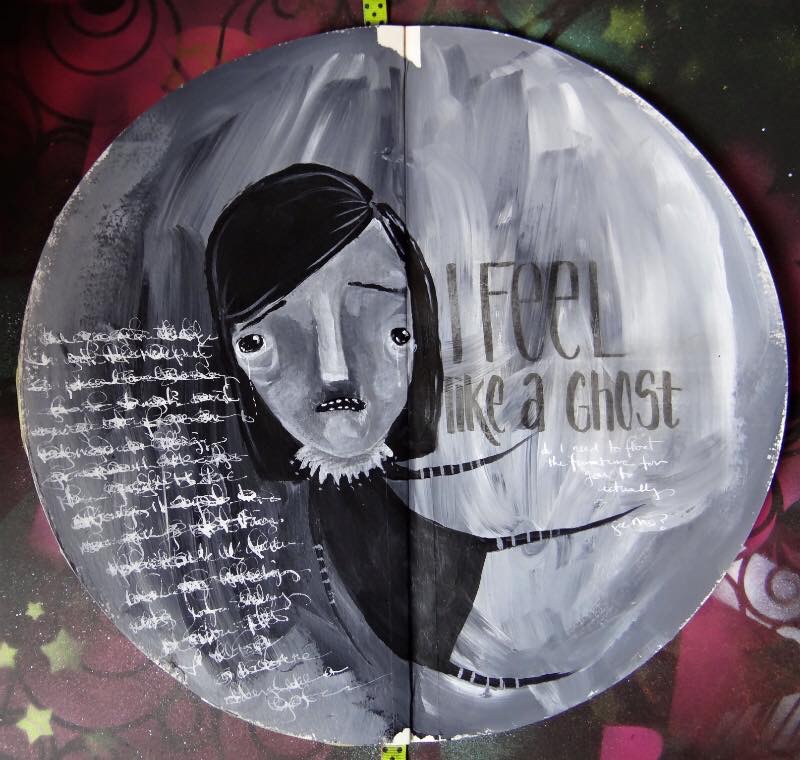 I don't know why I always end up going creepy when it's monochrome.  Who am I kidding? I always end up going at least a little creepy.  Ha!
Like last time, I'll be giving away a $30 gift certificate to my stencil shop some time during this hour to an active participant!  WOO!

All right now go! Get busy!