Hellooooo my little pumpkin pops!!
Welcome to hour 6 of the art-a-thon!  I hope you're all well-hydrated, well-fed, and well-rested.  Or drunk.  You know, whatevs.  I don't judge.
This hour is DOLL-FREAKING-TASTIC!
You like fiber?  You go fiber.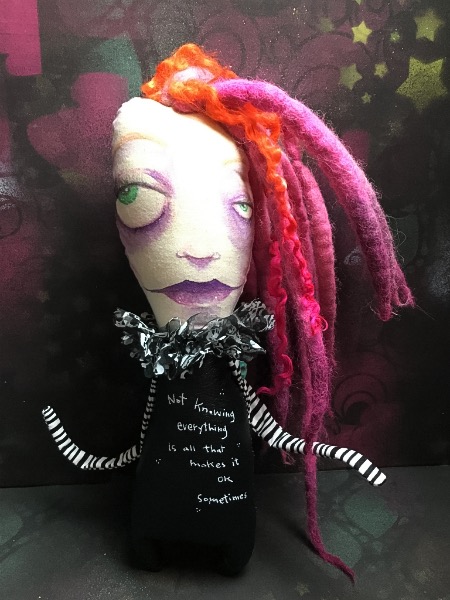 Maybe make a tribute to your favorite 2016 casualty.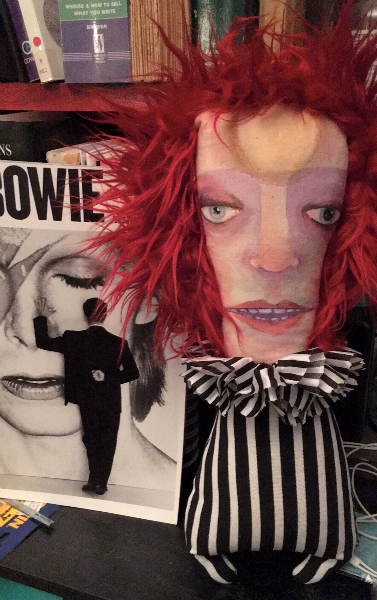 You like paper?  You go paper.  Bonus points for devils in rainbow leggings.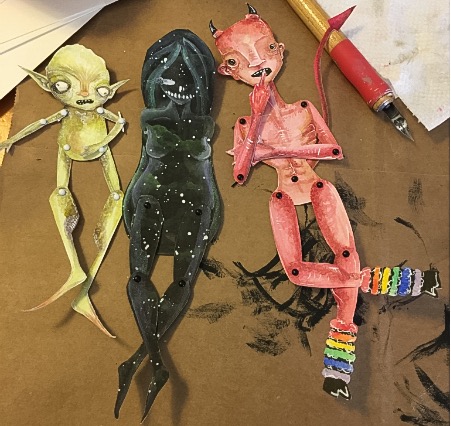 You want to bend the rules?  You bend the rules!!  Draw a doll!  Pose Barbies in inappropriate situations and take pictures!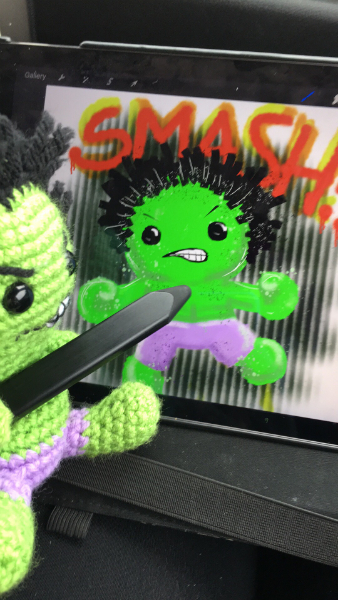 (Hulk doll by Trish Fettig, self portrait by Hulk Smash.  I may have helped him a little)
Some time during this hour, I'll give away a $30 gift certificate to my stencil shop to anyone actively playing!  WOO!!

Now GO! Go forth and make dolls!