Hi all!
For this hour the prompt will be Resist. Resist is an art technique where you cover a portion of the surface you are working on with a resist layer using tape, glue, gesso, clear medium, masking fluid, wax, etc to create shapes and patterns. These areas are then protected from subsequent layers. Most of the time the resist layer is removed but not always. You may actually have done some resist art as a kid; in the form of crayon resist. With crayon resist you would draw an image in crayon, usually white crayon and then you would paint the entire surface in watercolors or watered down paints. This would then allow you to see the image you drew with the white crayon.
Below are 2 examples of resist. In the first one I used matte multi-medium on stencils as the resist layer and then used Dylusion spray inks on the entire surface. I found the stenciled areas were too white so I rubbed some of the spray inks into the stenciled areas to remove some of the multi-medium and add some of the colors. I still let some areas be white. I did not remove the multi-medium when I was done.
In the second one I used masking tape as the resist layer and used Dylusion spray inks on the entire surface. I then removed the tape. Some of the spray inks did seep through underneath the tape but that was most likely my fault. The masking tape I was using is pretty strong and can sometimes tear or peel a page when removing so I took the tape and tapped it on my pants a few times to make it less tacky. I probably did that one too many times so it wasn't tacky enough. I still liked the way it turned out though.
There are many other ways to create resist art. A good place to look for ideas is YouTube.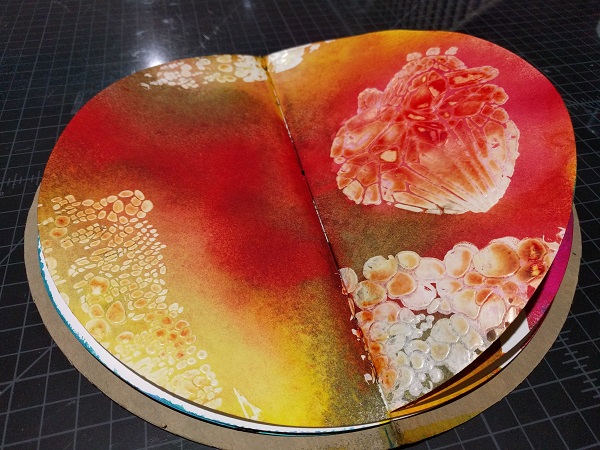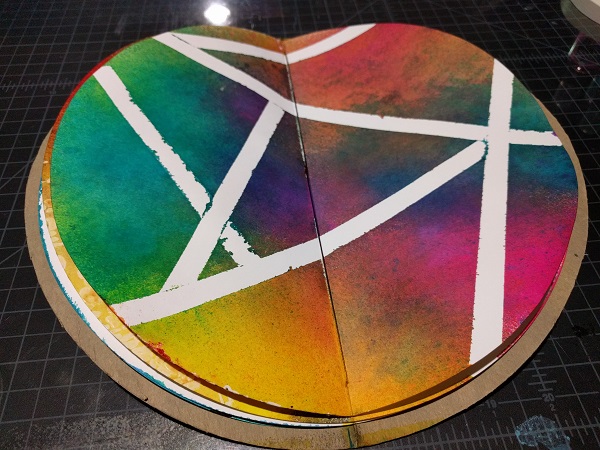 If you don't wish to create something with the resist art technique, you can just use the word resist to create something else like an art journal page, drawing, poem, etc.
Have fun!