Good Morning all! Hope you are all well rested and ready to tackle this art-a-thon.
For this hour the prompt is Upcycle. Upcycling means to use discarded materials to create something new. This means you could use junk mail, scraps of paper, bottle caps & lids, labels, torn clothes, scrap metal, old cutlery, tires, plastic, wine corks, etc to create some awesome art.
For example in the art journal page below that I created a couple of years ago I used wrapping paper that Ruth made for a gift she sent me as the background, around the border I used halls cough drop wrappers, for the sun I used the label from a beer bottle and for the flowers I used crushed bottle caps and small scraps of scrapbooking paper.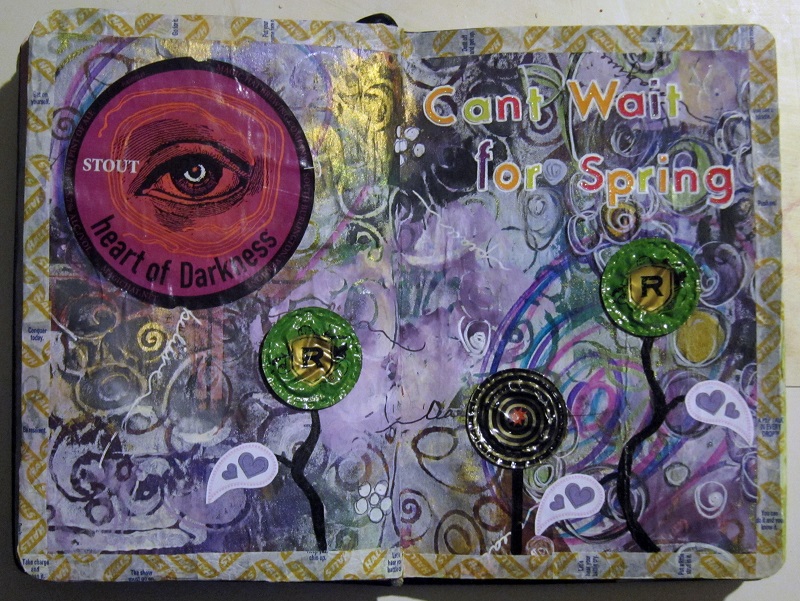 My prize for this art-a-thon can be viewed here. In order to qualify for the prize you must participate for at least an hour. However the more hours you participate the more entries you will get.
Good luck and I can't wait to see what you all create.