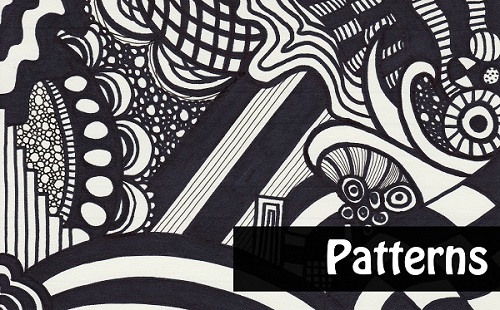 Good morning everyone! I hope you had a good nights sleep and are ready to tackle today's SwapShop 12 Hour Art-a-thon.
The prompt for this hour is Patterns. Patterns can be found everywhere. They can be found on buildings, clothing, animals, plants, etc. For this prompt look around the space you're in. Do you see some patterns? If so try to draw them. You could also create your own patterns.
Normally the SwapShop deals with ATCs or Artist Trading Cards which are mini works of art that measure 2.5 in. by 3.5 in. but for this challenge you can create your art on any size. You can even create something that isn't even on paper and completely different. For example earlier in the week one participant created a doll. So create your art however you like.
As with any prompts we post here on the art-a-thon site it is just a suggestion. Something to get your creative juices flowing. If you don't like the prompt or are having trouble with it simply create something else. The whole point is to have fun and create some art.
Can't wait to see all your creations.