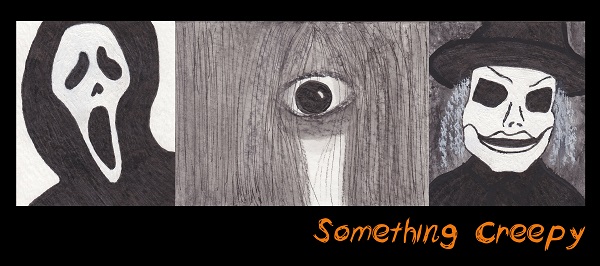 Thank you for joining us on this spooky and exciting evening. While working on the original Creature Card Creation project I used some of the time to quantity, as best I could, what features and attributes equate to an end result. What makes an object or creature cute? What makes something Creepy? Admittedly these are not fool proof but certain generalities tend true.
For something to be creepy it helps to have human characteristics. Humanoid but just a little off. Something stretched, accentuated, and slightly off. For today's project I'm going to be working with something that starts off a bit creepy. I received a variety of dummy heads used for training at a hair school. It's just a head which is a little creepy on its own. Perhaps if I take the faces off and use them for something else I can push the creepiness factor. If I take the eyes out and decorate it in a Day of the Dead style it would be mildly creepy but the colors and designs would encourage it in a different direction. If I take the eyes out and paint it like a zombie it would train the creepiness (except for our desensitization towards zombies in general.)
These thoughts and considerations on creepiness are best exemplefied through the concept of "the uncanny valley." Wikipedia-"The uncanny valley is a hypothesis in the field of aesthetics which holds that when features look and move almost, but not exactly, like natural beings, it causes a response of revulsion among some observers." For more information and history visit: https://en.m.wikipedia.org/wiki/Uncanny_valley.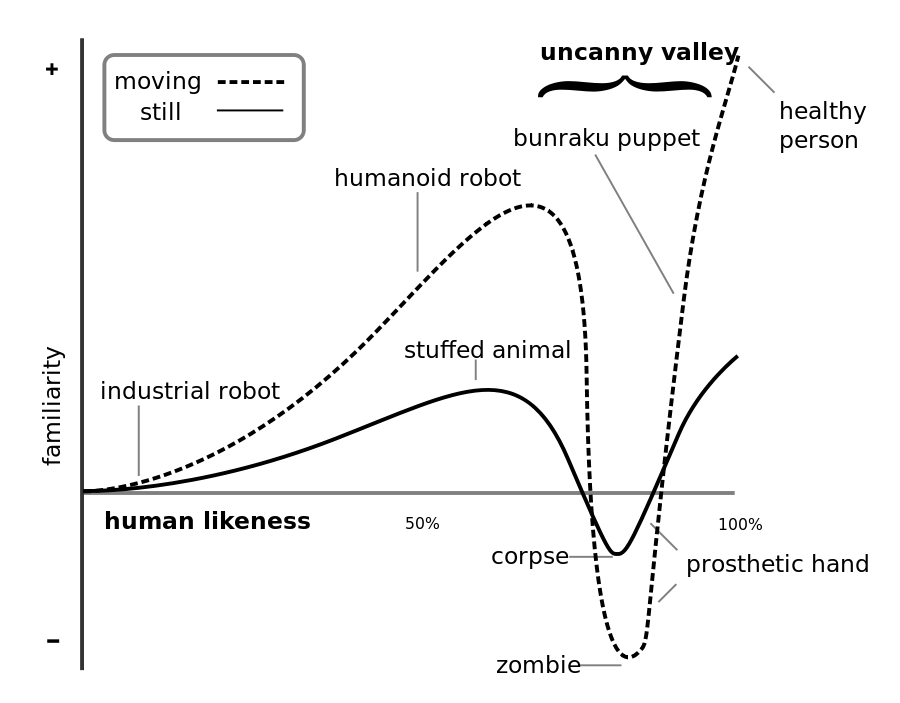 I was invited to a mask show at For Artsake Gallery in Newport, Oregon. In preparation for today I created a "mask" using three faces. You can watch a video of it in action on my instagram page. Today I'm going to see what faces I have left and make something similar if possible.
Join us on Facebook to see updates and talk to Rhonda Chase the artist while she works!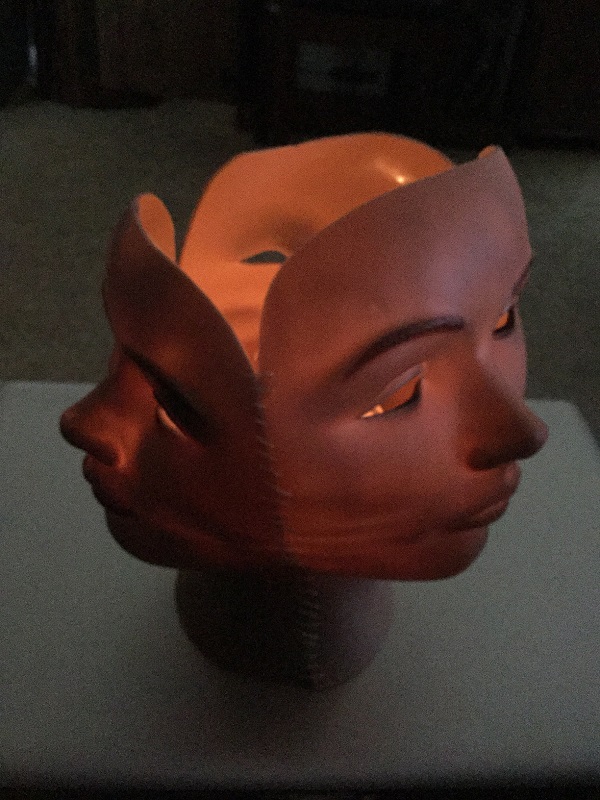 | | |
| --- | --- |
| | For my take on this prompt I plan on creating creepy Halloween decor. Some of you may have already seen the picture below as I posted it in the group as a sneak peek of a project I planned to do today. I will be using the items below to create creepy skulls. The skulls, cotton and liquid latex were all purchased on Amazon. In total I spent $36 on everything. My husband gave me the idea from one of the many Halloween videos he sent me. Below is the video. I plan on creating one that looks similar to the one created in the video and the other I plan to turn into a demon skull. |
| | What's creepier than worms with teeth? And this is one the whole family can get in on and enjoy! On my blog I have created a step by step photo tutorial with basic instructions and here I'll give you a taste of some creepy creations I've been working on lately. |
| |  Creepy things are my favorite things.  I especially like to add a little cute to my creep and make things that blur the lines between the two.  Failing that, some super creepy paper dolls are never a bad idea. |
Here is a video of Jonathan Coulton's "Creepy Doll". Am I the only one who doesn't like old dolls and finds them creepy?? ~Melissa