Hello lovelies!  I'm so happy you're still here with us!
Your prompt for this shift is Flowers.
Now, I will be the first person to admit that painting flowers is not my favorite thing in the world.  Probably because I can't paint them like this: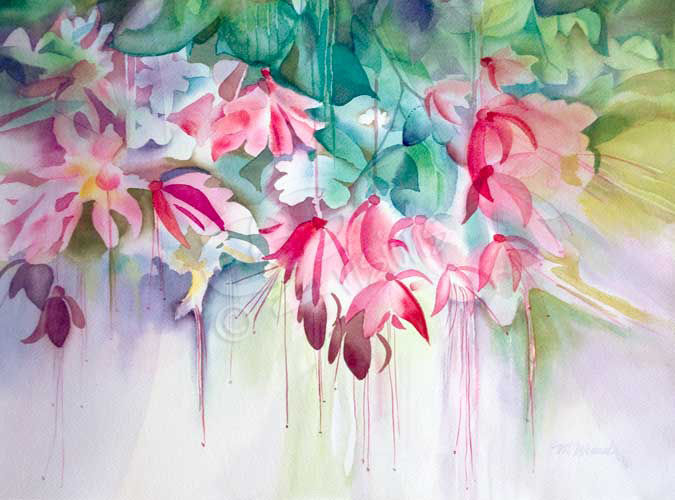 By Michelle Constantine Wiarda
The good news, however, is that you don't HAVE to limit yourself to flowers.  You can make something WITH flowers, on flowers, next to flowers, whatever you like!
Link up your work here and/or in our Facebook group, and you could win this wee monster painting!